While on the topic of San Francisco, I'd like to share some photos I somewhat recently took at Rickhouse, a whisk(e)y bar.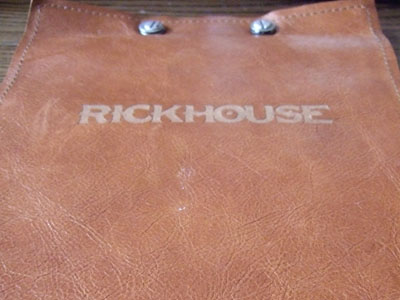 A leathery menu of fine whiskies/whiskeys.
Creative use of dismantled whiskey barrels to enhance one's drinking experience.
An original brick wall scorched by San Francisco's historic fires.
Various cocktail-creating accoutrements.
No short supply of fine spirits.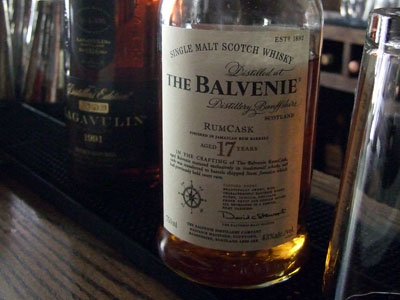 A "whisky" our bartender was quite enthusiastic to have us taste... The Balvenie's Single Malt Scotch Whisky matured in a Jamaican rum cask. While not terribly complex and more like a whisky-influenced rum than a rum-influenced whisky, it certainly was interesting.
My dram for the afternoon... a
17yr old Murray McDavid bottling of Mortlach
A: Deep gold to light amber. Slightly oily.
N: Lots of sherry and no detectable peat. Oranges and tropical fruits. With water, the toffee surfaces as well as a touch of peat.
T: Loads of malt. Plenty of sherry. Finishes with juicy fruit.